I hope you enjoy
Pixel Art Time
My favorite mob in RO (Ragnarok Online)
Munak and Bongun
Custom roads
Female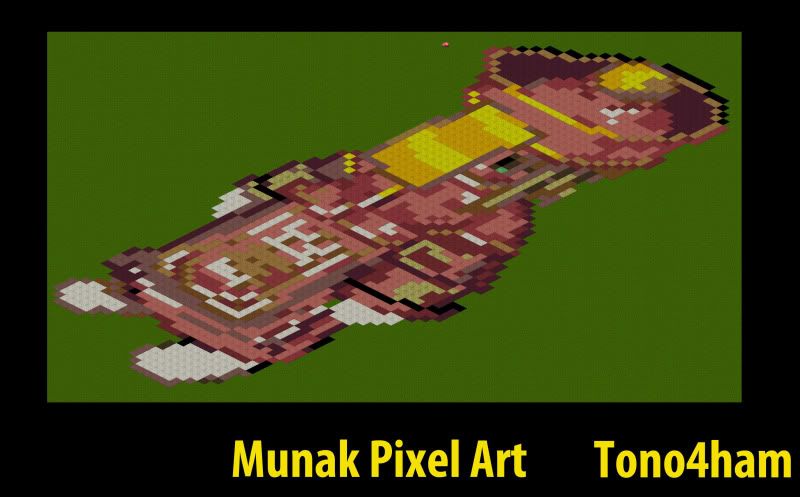 Male
These were made entirely with custom coloured roads.
Sohee
White Lady
Some old Cities from Ragnarok Online made in like version 4.0
Will remake in Current version If I have time.
Prontera - Main city of Ragnarok Online
Mods Used:
Creative
Carpet Mod
Spawn Villagers
Screenshot Mod
Morroc- Desert Town of Ragnarok Online
Mostly decided to test the different building shapes to see what they look like. (<3 the bong building)
Circles look really nice.
Mods Used:
Creative
Spawn Villagers
Effix's Graphics Tweaks <3 the purple(needed that colour)
Screenshot Mod
For lolz- The ghost chamber. I had about 80 people that was clogging my screen for the pic. Don't think too badly of me.