Introducing a major addition to the game: my "Back to the Farm" Update Pack.
Have you ever wished you could do more farming? or that your crops would grow faster? or that you could sell your crops to merchants? or that you could go fishing? Well now you can!
Current Version:
Version .46 - Updated 5/10/2012
Features:
4

completely new

crops!
13 new food items, including

pizza!

and

fish & chips!

3 new decorations: The Cornucopia, the Jack 'O' Lantern & the Scarecrow.
Well for pumping Water(no more relying on snowpiles!)
Churn for making Cheese
5 different market stalls to sell 10 of your crops for silver coins
10 silver coins smelt down into a silver ingot!
Fishing dock & fishing poles to catch wild fish!

Vicious coyote

s, which hunt down & kill your farm animals.
Fertilizer. You can now fertilize your crops, and make them grow immediately (this currently only works on new crops)
Rocks, naturally appearing stones, which when cleared by "harvesting" will drop stone above ground
Features in the next Patch:
You can no longer chop down crops for wood
Churns are now built in the kitchen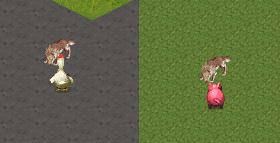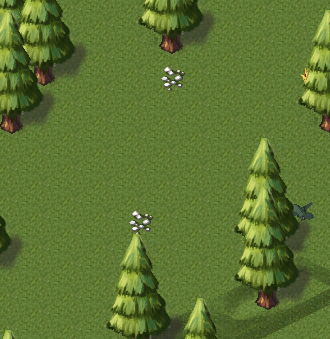 Special thanks go to Jontis_00 for his Modloader, his advice and coding help. Thanks to Elwebbaro for creating the texture for the baked potato, and ele for the well. Thanks to the people over at Zynga & RPGMaker, whose textures I stole to make lots of this possible.
If you find a bug, or would like to create an item to be included in this pack, I would greatly appreciate it.
Good luck & have fun!
Edits the following files:
actions.xml
advmenu.xml(incompatible with other advanced mods that edit this file)
gen_items.xml
gen_livingentities.xml
graphics.ini
graphicsutils.ini
items.xml
livingentities.xml
menu_productionFoodBaking.xml
menu_productionFoodCooking.xml
menu_productionFoodGathering.xml
menu_productionFoodGatheringAnimals.xml
menu_productionFoodGatheringTrees.xml
menu_productionMaterials.xml
menu_productionUtil.xml
menu_rightBuildings.xml
menu_rightDecorative.xml
menu_rightSeeding.xml
menu_rightUtil.xml
Downloads:
Version .46 - Updated 5/10/2012
Version .45b - Updated 5/6/2012
*These require
Modloader