Hey all, for the last couple days I've been working on some mod tools for Towns. Being that I'm still very new to Java, the going has been fairly slow, with lots and lots of trial and error. I finally have it to the point where it works enough to show pictures.
Remember, these should be considered pre-alpha, and I didn't bother re-sizing a lot of things. Just wanted to get it working.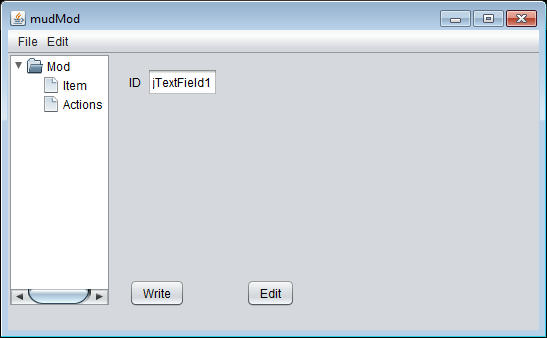 The main mod page, you can see created items (haven't implemented actions yet) in the tree on the left.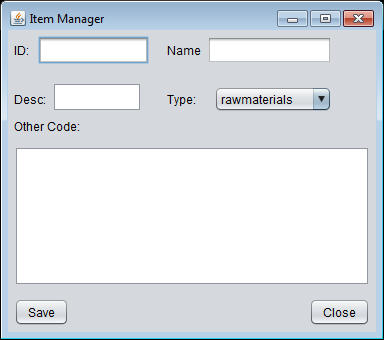 The item creation screen.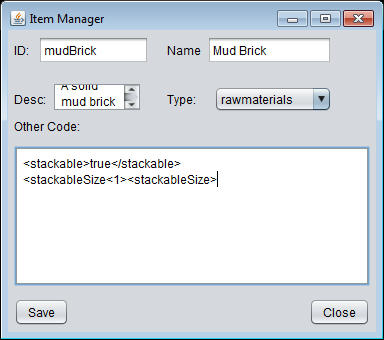 Same thing filled out.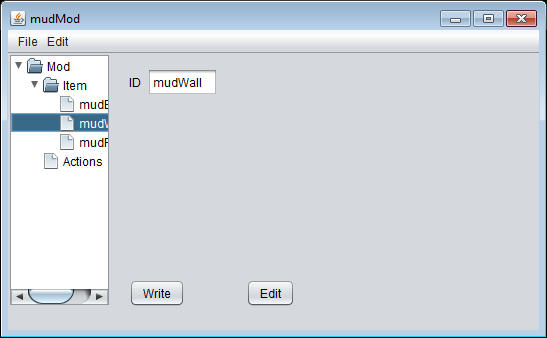 Tree updates as you create items.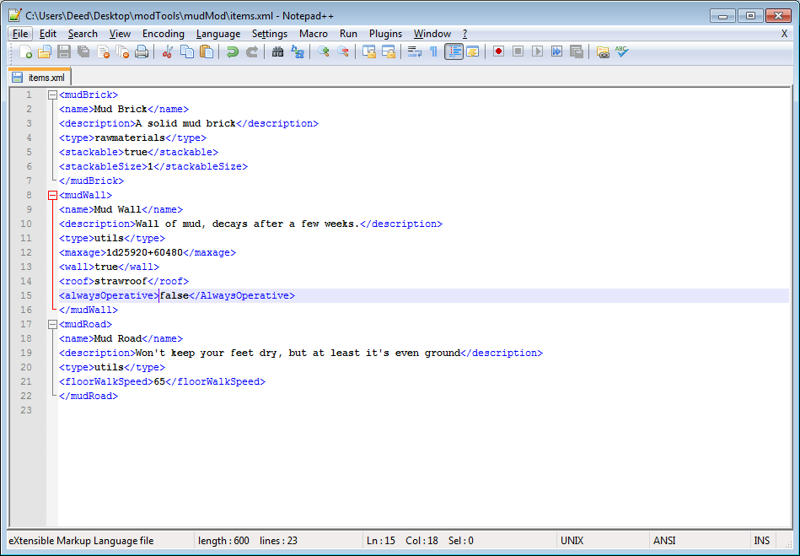 Generated output.
A quick run down of current progress
IMPLEMENTED FEATURES:
Create items
View created items
Edit created items (this was a lot easier than I thought it would be)
Write items to items.xml
KNOWN ISSUES:
.xml is encoded in ANSI on windows (have to figure out why my UTF8 code isn't working)
There may be some typo's in the images, made these in a hurry.
UPCOMING FEATURES
Saving and loading mods
Actions/menu's
I can add fields and menu's without much issue, if you would like to see a tag included in the new item form, let me know
graphicsUtils.ini
POSSIBLE FEATURES (Things I should do, but not exactly sure how to do right now)
Read in existing .xml files.
graphics.ini
In the end, my goal for this is to write fully ModLoader compatible files. I know modding towns is pretty easy in the first place, but this is to removes some typing, which removes some chance of user error. It should be faster than doing everything by hand, and it localizes everything into folders (i.e. want a new version of your mod? Create a new mod and load the old version in)
I guess the reason for making a post now, rather than when I have more to show, is to ask: Would anybody actually use this? lol.